Find Your Artistic Focus
April 17, 2018 @ 7:00 am

-

9:00 pm

$300
Soraya Sarah Nazarian Program in the Fine Arts
Program Description:
Learn the technique of painting and develop your craft through analyzing, exploring and practicing the art of modern masters. Discover the source of their inspiration. Draw from life in each artist-influenced session, culminating in finding your personal voice. Together we will explore: Henri Matisse: Fauve colors; Pablo Picasso: Expressive portraiture; Giorgio de Chirico: Surrealism; Jean Arp: Aleatoric (Chance) painting; Marc Chagall: Dream imagery; Wassily Kandinsky: Expressionism and in the final sessions: your Personal Style. Acrylic and/or color pastels on paper or canvas.
Required supplies for this program:
Paper Pad, Heavy Stock, 14″ x 20″ to 18″x 24″ or canvases
#2 Soft Pencils
Erasers
Black Sharpie Markers
Set of Color Pastels: 12 to 36 colors
Set of Color Acrylic Paints: 12 to 36 colors
Suggested colors: Cadmium Yellow Light, Yellow Orange, Orange, Red Orange, Cadmium Red Medium. Quinacridone Rose, Violet, Cerulean Blue, Manganese or Cobalt Blue, Thalo or Prussian Blue, Untramarine Blue, Indigo, Viridian or Thalo Green, Yellow Green, Payne's Gray, Black and White
Brushes: variety of round and flat in sizes from #2 to 2 inch
Paint Pallet
Spray Workable Fixative
Sponge and/or Sea Sponge
Water container
Paper Towels and/or rags
Instructor: S.P. Harper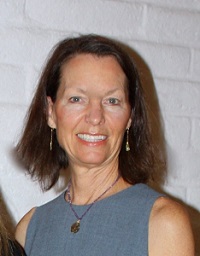 S.P. Harper studied art at American University in Paris, University of Southern (BFA) and ArtCenter. After 12 years in New York, she returned to Los Angeles to teach art. She concentrates on Ecocentric Art and exhibits throughout California. More at spharper.com.