Mixed Media Collage
December 4, 2017 @ 8:00 am

-

5:00 pm
Soraya Sarah Nazarian Program in the Fine Arts
Program Description:
Collage is a work of art that includes glued papers/objects. In this Mixed Media Collage course we will discover various ways to create interesting papers for use in collage while learning how to incorporate paint, printing and image transfer techniques. No previous experience is necessary and while basic compositional principles are discussed, there is room for an experimental and personal approach to the projects.
Required supplies for this program:
PAPER:

Watercolor sketchbook 140 lbs minimum size 9"x12″
Mixed media sketchbook 90/98 lbs minimum size 9"x12"(Canson is cheapest)

BRUSHES:

1"cheap brush for glue
Brushes for acrylic paint (bring what you have or buy 1/2" and 1" flats)

PAINTS

Acrylic: Black; White; Red, Blue, Yellow (and any additional colors if you wish that you are drawn to e.g. orange; rust; aqua etc). Blick studio acrylics are cheapest.
Matte medium(Utrecht brand) small jar

OTHER:

Rubber brayer: 1"
Disposable palette book
Paper towels or rags
Container for water
Scissors
Instructor

: 

Kathy Leader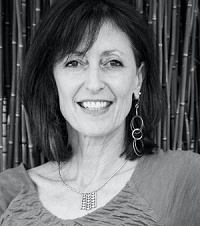 Kathy Leader is a mixed media artist working in collage, encaustic and acrylics. She is a teacher of "The Art Process", experiential art classes and workshops for children and adults. Kathy received her degree in fine art and masters in art education in her native country, South Africa.